Academic Legends in
Biblical Theology
Volume I: A Philosophical Overture
excerpt: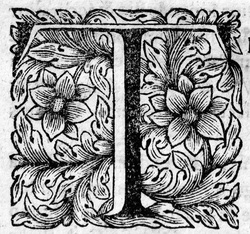 HE TIME IS COMING
when people will not put up with sound doctrine,
But having itching ears, they will accumulate for themselves
teachings to suit their own desires.
They will turn away from listening to the truth,
and wander off into myths/legends.

Paul's Second Letter to Timothy, 4:3,4
The 1600s were exciting:
It was the beginning of Modernism. New World settlement had begun. Shakespeare, Cervantes, Milton, and Moliere flourished in literature, and El Greco, Rubens, Wren, Rembrandt, Vermeer, Van Dyck, and the Brueghel family in art. In music it was the period of Lassus, Victoria, Monteverdi, Byrd, Purcell, Gibbons, and Vivaldi. In science, Kepler edited Tycho Brahe's "Astronomia", published "Optics" and the 3rd law of planetary motion, "Copernican Astronomie"; Bacon published
Historia naturalis
and
New Atlantis
; Briggs
Arithmetica logarithmica
; Galileo invented the compass, made a telescope, wrote
On Terrestrial Double Motion
,
Discorsi Matematiche
; Torricelli invented the barometer; Pascal and Fermat, the theory of probability; Descartes published
Geometrie
,and discovered calculus; Harvey discovered circulation of blood; Huygens invented the pendulum clock, described polarization and undulation of light; Boyle
The Skeptical Chymist
described elements; Isaac Newton published the binomial theorem, measured the moon's orbit, made a reflecting telescope, published
Opticks
, a mathematical theory of tides, and the
Principia Mathematica
; Halley drew a meteorological map; Hooke published
On earthquakes
; Becher and Stahl proposed the phlogiston theory of combustion; and, of course, Leibniz discovered both differential and integral calculus.
Wait! Phlogiston?!!!
(Screech to a double-take as in a Road-Runner cartoon . . . then reverse your steps to –gasp! –
phlogiston! What is that?
)
There is no such thing as phlogiston. All these other accomplishments were real discoveries. Phlogiston was a mistake: it is zip, zero, nada!
Yet the phlogiston theory of combustion prevailed for the better part of a century. In 1775 the English clergyman Joseph Priestly, who more-than-dabbled in chemistry, conducted an experiment that produced what he called 'de-phlogisticated air', on the basis of which he is sometimes credited with the discovery of oxygen. Across the channel in France, Antoine Lavoisier repeated Priestly's procedure. Lavoisier was convinced, however, that something was wrong with the phlogiston theory. His discomfort led to the correct identification of oxygen, and eventually discredited the phlogiston hypothesis into oblivion. Nobody believes in phlogiston in the twenty-first century.
The Academic Urban Legends that are the subject of this series of little books are the biblical equivalent of phlogiston: They are hypotheses devised by theologians to explain puzzling phenomena. But it is argued here that they are mistaken hypotheses. There is of course no problem with hypotheses per se: Discoveries begin as hypotheses. Some hypotheses, such as Lavoisier's oxygen, are on the right track and fruitful; others, such as phlogiston, are on the wrong track--dead wrong. All propose that the evidence fits together in such and such a way, and when more evidence is found and brought to bear, the hypothesis is either refined and supported or refuted and discredited. The Legends discussed here are almost universally accepted among academics--as was phlogiston. More recent biblical scholarship, however, has exposed the errors of each of these Legends, just as Lavoisier exposed the error of the phlogiston theory of combustion. Here we look at the story of each Legend and bring the scholars who have confronted it into the discussion.
The Modern worldview holds that the sort of miracles that we have scattered throughout the Patriarchal and Mosaic narratives are a give-away as to their
lack of authenticity.These things don't happen, and therefore the stories that contain them are myths and enchantment tales.
The Postmodern worldview, on the other hand, will follow the evidence where it leads, even though it might cause its proponents to trample through dense thickets of impossibilities such as elderly women giving birth and men wrestling with angels. Oops! Nota bene!I should say, "
an
elderly woman," and
"
a
man wrestling" – these are presented as unique events, not commonplace history.We can demonstrate that some of the perceived wild and crazy insertions were not in fact presented as wild at all, but jes'plain ol' everyday miracles.
Postmodernism has shown us that enlightenment rationalism [i.e., Modernism] doesn't fit the fundamentally religious foundation of narrative. (Marvin
Olasky[1]) Christians have an intellectual mission to the world, and not least to the scholarly world: In the light ofhe Resurrection of Jesus, the contemporary worldview of secular Western culture must be seen as reductionist, incapable of dealing with the whole of reality, and in need of intellectual μετανοια [
metanoia
: a complete revision of thinking]. (John H. Rodgers, Jr.[i])

Thought patterns of the Modern western world assume that miracles – including such things as predictive prophecy, healing lepers, and walking through the sea dry shod – are impossible, and thereby Modernists reject Christianity on the basis of its testimony of miracles.
We are emerging into Postmodern thinking, which follows the same evidential standards as Modernism, but pursues the evidence where it leads. Instead of abandoning the pursuit when it comes up against miracles in the Bible, and similar anomalies in the sciences and history, it accepts and verifies the evidence, and works at understanding it.
Postmodernism has had an unsavory reputation
with me, and with many whom I admire. I have decided, however, that this reputation is undeserved.
If the people one happens to know from a particular part of the world – say, Chicago, or England, or Slippery Rock StateTeachers College – are loud-mouthed, dishonest, and practice poor hygiene, one tends to mentally paint their entire neighborhood with those traits. Prominent Postmodernists have advertised Postmodernism's traits to be obnoxious to many of the rest of us.
[2]
More's the pity, because no one gets to pre-empt the name: the term 'Postmodernism' applies to whatever comes after the rules of Modernism are suspended.
So beware of a booby-trap here: The term 'Postmodernism' is not used here in the same sense that it is used in most other literature. Here it is used
in its root sense, as 'what comes after Modernism'. And whereas 'Postmodernism' for many people is a cultural villain, I argue here that what is happening now, after Modernism, is good in many respects. In the hands of Derrida, Lyotard, Foucault and others it is adrear, hopeless tale told by pessimists, a nightmare of deconstructed literature, a diatribe proclaiming the impossibility that one might understand or make sense of anything. Lyotard says, "I define postmodernism as incredulity toward metanarratives."
[ii]
But it is not Lyotard's prerogative to define Postmodernism per se. He can of course define his own Postmodernist philosophy, and that of specific others. Incredulity toward some metanarratives is part of Postmodernism, and his definition is no doubt subsumable under however Postmodernism defines itself in the decades and centuries to come. But Lyotard's work and theirs do not encompass the era, much less define it. He is a Postmodern writer, but not its arbiter and owner. No one author or savan defined either Premodernism or Modernism, and certainly Lyotard's insight does not encompass all of Postmodernism. Moreover, the insights of Derrida, Lyotard, Rorty and others do not by any means exhaust its possibilities. If that were all it is, why would anyone want to greet it with enthusiasm, celebrate it, or embrace it as one's milieu?
Postmodernism is simply
whatever comes after the prejudices of Modernism are suspended.
[1]
Marvin Olasky in an interview with Peter
Kreeft, "Dangerous Waves",
World Magazine,
July 17, 2010, 28
[2]
"[P]ostmodernists are apt simply to deny either the
existence
of a given past or at least any
access
on our part to it. History writing as such is, therefore,
impossible. This postmodern response to 'modernist'scientific history represents an extreme reaction to it, overemphasizing the subjectivity of istoriography just as much as modernism overemphasized its objectivity." Iain Provan in
A Biblical History of Israel,
44
[i]
John H. Rodgers, Jr.,
Essential Truths for Christians
, Classical Anglican Press, 2011, 126
[ii]
Jean-Francois Lyotard,
the Postmodern Condition: A report on Knowledge,
(Minneapolis: University of Minnesota Press, 1984), xxiv
St. Catherine's Press publishing God's sovereignty over cultures and thought systems
Projected publication date for Volume II:
spring 2014
The time has already come – nay, has been with us since The Fall – which Paul writes about (above) to Timothy, when people turn away from sound doctrine. Scholars of the Modern Era (Renaissance to the 20th century) had itching ears and accumulated for themselves teachings about the Bible that suited their desires to discount what the Bible says. They invented Legends about the Bible--primariy, Legends that said that the Bible was nothng but manmade legends. They taught these Legends in mainline seminaries on several continents. But they just may be wrong. The Modern Era's Legends about the Bible may be biblical phlogiston. Modernism itself is fast becoming so outdated that some people want to dismiss it altogether. That would be as big a mistake as accepting it completely.
Instead, we should build on Modernism's successes and reject its failures. We are already far enough past Modernism that we can begin to recognize some of its successes and mistakes. In this little book I explore the Modern Era's own standard of evidence, which I think is one of its successes, to demonstrate that some fundamental Modern assumptions of biblical theology are Mythical and mistaken. If we use the Modern standards of evidence, I maintain here, we can rid ourselves of the Myths of our wanderings, and turn back to listening to the truth.
Phlogiston's inventors were theorizing in the abstract, rather than experimenting, observing, and theorizing based on the evidence of observation, as their more successful contemporaries were doing. The same armchair theorizing seems to be the source of most of these biblical Legends. In the case of some hypotheses, the wherewithal to confirm or refute the hypothesis is not yet available. Some of these blical hypotheses could not have been refuted before the discoveries in the Judean Desert, particularly those from Qumran. Others could have been refuted had they anticipated my research on the ante-Nicene biblical sources [mildly hilarious insider joke to which readers of The Gospel Truth are privy].
Whereas in the Premodern age it was acceptable to explain things by saying, for example, that God makes the planets to have erratic courses, or that God makes blood behave in the body as it does, it is no longer acceptable to simply call on God to get us past the gaps in our understanding: Science now must demonstrate more and more precisely how God does it--and then leave God out of the equation. In the seventeenth through the twentieth centuries biblical theologians increasingly tried to imitate the sciences, disqualifying anything that could not be repeated in another laboratory, as Lavoisier repeated Priestly's phlogiston experiment.
Until recently the biblical laboratory was between the ears of the theologian. Herodotus, and a few other ancient extra-biblical writers, were the only evidence for historical information outside the Bible, and Modernist scholars rejected the biblical evidence about history and about the circumstances under which the various books were written.
But now, in the twent-first century, new evidence has emerged from archaeology and paleography, so that biblical theology is invited to follow the sciences out of its armchair theorizing phase by following the evidence. This book focuses on several ideas about the Bible which are preliminary to biblical theology,
a
nd are ripe for being discredited. Any phlogistons that emerge should be relegated to the scrap bin of old discarded hypotheses. There are
some prominent scholarly claims about the Bible from the past two centuries:
The Legend that Abraham, Isaac, Jacob, and Moses were fictitious and mythical like Zeus, St. George's dragon, Paul Bunyan and Babe, his Blue Ox. This Legend is discredited by more recent scholarship, with evidence of Abraham's possible historicity.
The Legend that much of
Isaiah,
which sets its own authorship plainly and solidly in the 8thcentury BCE, was actually written by several anonymous pseudo-Isaiahs during and after the Babylonian Captivity (597 – 538 BCE) is also discredited by more recent scholars. Here evidence supports a single author.
The Legend that
Daniel, w
hich sets its own authorship in the Babylonian Captivity,was written by some anonymous pseudo-Daniel(s) about the time of the Maccabean Rebellion (in the 2nd century BCE) – this too is discredited by more recent scholarship. This scholarship is presented here, evidencing a Babylonian-Captivity-period Jewish author.
The Legend that
Matthew
and
Luke
are largely copied from
Mark
and Q, vs. the more explanatory Orchard Hypothesis, which holds that Matthew wrote first, that Luke revised Matthew's gospel for a Gentile audience, and that Mark published Peter's live talksn approving of Luke's revision. This hypothesis obviates any need to hypothesize Q. So the twin hypotheses of Markan Priority and Q are both discredited by more recent scholarship, showing that Matthean Priority fits the historical evidence more comprehensively.
The Legend that Aramaic was the public language in which Jesus taught and preached, vs. the more recent Selby Hypothesis that the Greek of the NT was actually the public language at that time. The Aramaic Hypothesis is discredited by more recent scholarship, demonstrating that Jesus probably preached and taught in Greek, but possibly prayed in Aramaic, and studied in Hebrew.
Finally, the Legend that the gospels are built on a hypothetical collection of Jesus' Sayings in Aramaic, vs. the discovery that the
Logia
were probably
Testimonia
– a collection of prophecies from the OT. The assumption that Papias'
Logia
are such a collection is also discredited here
St. Catherine's Press publishing God's sovereignty over biblical history.
Projected publication date for Volume I: autumn 2013
---
Volume II, Abraham and Moses: Jewish or Mythish?
excerpt: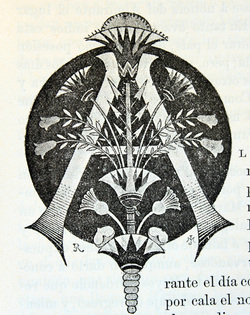 NACHRONISMS.
In the discussion of the early periods from the Patriarchs through the Intrada (invasion and settlement of the Promised Land), it is important to keep in mind three time-tracks:

·
The early 2nd millenium period of the Patriarchs.
·
The period of Moses, several centuries later, when tradition puts the Patriarchs into our written tradition.
·
The possible anonymous scribe or author, several centuries later yet, whom Modern scholars accuse of getting the chronology wrong.

The Modern worldview holds that the sort of miracles that we have scattered throughout the Patriarchal and Mosaic narratives are a give-away as to their lack of authenticity.

These things don't happen, and therefore the stories that contain them are myths and enchantment tales.
"We are compelled, once and for all, to throw off Wellhausen's bold claimthat the patriarchs were merely mirage of/ from the Hebrew monarchy period. For such a vew there is not a particle of factual evidence."
Kenneth A. Kitchen
[i]
Abraham left no footprints for Sherlock Holmes to follow, no
realia
for Modernist archaeologists to find. Therefore some archaeologists and most Modern biblical scholars conclude that Abraham did not exist. But we should be more subtle: Take careful note of the fact that the hound did not bark. Abraham came from Ur. His and other Pentateuchal names were correct for the time and place, the list of kings he conquered were right for the period, his place names work well within the text, his treaties are accurate for the period: We don't need footprints to see that the anomalies – the barking hounds –
simply are not there.
Was Abraham Jewish or mythish? Modernists believe that the Patriarchs, Moses, and until recently David and Solomon, never existed: Wellhausen, Graf and other scholars who wrote around the turn of the 20th century called Abraham "a free invention of unconscious art".
[ii]
They are arguing
from silence, inferring that since there is no physical proof that Abraham existed, therefore he did not exist In this chapter we look at the evidence that sings into this silence. The Patriarchs were not free inventions: We see here that it is impossible that anyone could have invented the Pentateuch out of their imagination.
Let me tell you a true story about such a situation. Many years ago, a friend of ours told over the bridge table about going to a concert of the Eastman Rochester Symphony at which Tchaikowsky's "1812 Overture" was played. Toward the end there is a passage where the violins play a pattern of repeated descending four-note scales. Our friend said that at this particular performance, some practical jokers had positioned themselves behind the decorative grills on either side of the stage, and when that passage began they let loose the feathers from feather pillows, which wafted downward as a live illustration of the musical passage. I didn't believe the story, of course, but it made a vivid picture that stuck in my head.
Several years later I was doing graduate work in musicology, and after a class where we had discussed the "1812 Overture" I was having coffee with some other students from the class. I told them about John's tall tale of the feathers, saying that I didn't really believe it, but that I see feathers every time I hear the 1812 One of the other students at the table said, "Oh but it's true! I was one of the jokers behind the grill!" This was eyewitness evidence to the accuracy of a story I thought was "a free invention of conscious art". So now, gracious reader, you too will never again listen to the "1812 Overture" without thinking of feathers. Preposterous stories can not only have a lasting effect on our perceptions, but can also be historically true.
Modernist
[1]
scholarship concluded that Abraham, Isaac and Jacob are fictional, as are Moses, who, according to tradition, wrote about them. David, the quintessential King of Israel, was also thought to be a myth until archaeologists found a stone with the inscription "the House of David", evidence indicating that David was not fictional after all. Even if the Patriarchs, Abraham, Isaac and Jacob, had lived, and done all those things, we would have no way of knowing about it, according to Wellhausen's JEDP Source Hypothesis,
[2]
because the Hebrew language was not invented until much later, and even if it had existed, wandering nomads would not have known how to write. All of these nay-sayings, however, are questionable. And here we question them.
Twentieth and twenty-first century scholars are finding consistencies in these stories of the Patriarchs that no author except one living at the right time, and in the right place, or with the right historical documents, could possibly have constructed.
There are only two such "right"times. One such time is contemporary with the events – it is easy to write authentically about one's own time, but easy to get the details wrong if you are off by even a few years. During the reign of one king, or under the power another country, circumstances are thus and so,
whereas only a few years later there is another regime and circumstances have changed dramatically. Having lived through the evolution of the telephone, from the era when an operator on the other end said, "Number, please," to the pocket-sized touch-screen connected to the rest of the world via cell tower or satellite, I find it easy to confuse at what historical moment one might have rotary-dialed a number, or when one might have instead punched buttons. My great-uncle made that kind of error in his family Bible. He said that his grandfather (my g-g-grandfather) died on the way to Atlanta on the train. But in 1849 when the grandfather died, that train was not yet running. Uncle Walter read his own childhood means of transportation into his assumptions.
It is just as well that my Uncle Walter was not trying to write historical novels, because discerning readers nowadays would have derided such a gaff.
Because of this problem, seminars in historical underwear and other such niceties are popular among authors (and would-be authors) of historical novels – one can't write a proper bodice-ripper these days unless it is possible to rip a bodice properly. One expert gives well-attended seminars covering Tudor, Georgian, Regency and Victorian era dress and undress.
[iii]
Were camel trains anachronistic in Joseph's time? Cisterns? Were there seminars during the Maccabean period to instruct would-be pseuepigraphers in the niceties of distinctions between Patriarchal and Deuteronomistic treaty formats and para-treaty etiquette?
To our delight and good fortune there were no such seminars in the second century BCE. Hence the attempts of pseudepigraphers to write authentic historical fiction would have been full of such gaffs as Uncle Walter's. A study of genuine pseudepigraphy,
[3]
though, finds that its authors did not major in the historical elements of the text.
In fact, the only period, other than the time when the events are supposed to have occurred, when one can discern distinctions about Biblical times is now. Documents have been found and analyzed from various biblical periods –on clay tablets, papyrus, stone stelae, animal skins, carved onto the walls of stone temples, and written in ink on bits of broken pottery. Most of the languages have been deciphered in modern times. And even better, much of it is now published electronically. I can text queries on my hand-held electronic device (cell phone) and get instant answers to questions about the courts and cities of Nebuchadnezzar and Charlemagne that even some of their contemporaries would not have been able to answer.
Footnotes
[1]
'Modernist' = in keeping with the thought patters of the Modern era, defined in"Idiosyncrasies" above.
[2]
The Graf-Wellhausen JEDP theory has already been so thoroughly discredited that I do not discuss it here. It held that the early books were put together by editors from various sources: 'J' from sources refer to God as 'Jahweh','E' from sources that refer to God as 'Elohim', 'D' from a deuteronomical source, and 'P' from a Priestly source.It is generally regarded by theologians these days as outmoded, but is still taught in training for lay
ministry in some denominations. Go figure.
[3]
No, 'genuine pseudepigraphy' is not a contradiction in terms because I argue that
Daniel
is not genuine but false pseudepigraphy.
Endnotes
[i]
Kitchen, ROT, 371-2
[ii]
Wellhausen,
Prolegomena to the History of Israel,
1885, trans. Black and Menzies, 320
[iii]
Alexandra Alter, "How to Undress a Victorian Lady in Your Next Historical Romance",
The Wall Street Journal
, Tuesday, July 19, 2011, A1
Volume II projected publication: spring 2014
---
Volume III, The Isaiah Hoax
excerpt: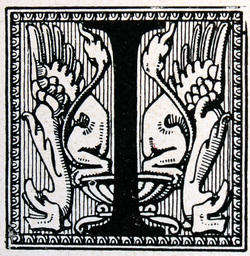 SAIAH'S God, the LORD, is the creator of all things: everything th was, is now, and ever shall be.He redeems the past, present, and future and redeems the past, present, and future, and so he can foretell the future and proclaim it through his prophets. In a written document in our Bibles, and in the caves at
Qumran, the man Isaiah of Jerusalem is 'Isaiah', the author of the book of Isaiah. He is a prophet who forth-tells God's will, and who fore-tells God's future. Is there a reason to think that this Isaiah did not predict the Babylonian Exile and the Return?

Modernist scholars assure the rest of the world that the Biblical prophets do not foretell the future. Rather, they forth-tell God's proclamations. But the book of Isaiah is portrayed as prophesying things that seem to some scholars to be too accurate to have been said or written before the events prophesied. Isaiah prophesies the Babylonian captivity and return, even naming Cyrus as the king who permits the return. So, Modernists say, those parts of Isaiahcannot have been written before these events. They postulate instead three or more authors writing as 'Isaiah' over a period of several hundred years. But God creates what to us mere mortals is future. If God chooses to reveal to his prophets what to them and us is future, who are we to do anything but marvel? Well, yes, we must do more. We refute the red herring arguments that side-step the Modernist aversion to prophetic foretelling. And so we demonstrate here in this little book that it would be impossible for later authors to write any part of the book of Isaiah with logical consistency. Isaiah is both a literary masterpiece and dependable history.

How many authors did it take to write Isaiah? Yes, this chapter is an academic version of the light bulb joke. For those who are reading this where or when light bulb jokes are unknown, let me enlighten you. In the US in the early part of the 21stcentury, light bulbs screw into sockets that provide their electrical source. They wear out, and need to be changed for fresh ones. How many morons does it take to change a light bulb? Three: One to hold the
light bulb, and two to turn the ladder. How many Episcopalians does it take? Two: One to change the bulb and one to mix the cocktails. Union laborers? Four: One to change the bulb and three to put up warning signs and direct traffic around the project. Psychiatrists? Only one, but the light bulb has to want to change. Etc., etc. So how many authors does it take to write Isaiah? Among the Modernist scholars of the past two centuries, some say that it took two authors, others that it needed three, and some say that a whole school of authors is a better explanation for the Isaiah text as we have it. Both Premodern and some Postmodern scholars, on the other hand, say that with the help of God and a pot of strong coffee, one man could have done it all by himself, even without the coffee.

The 1968-71 television comedy Rowan and Martin's Laugh-In had a segment called "News – Past, Present and Future". In 1969 the "News of the Future" included an announcement that in 1989 East Germany would tear down the Berlin Wall, which in 1969 kept residents of the Communist bloc from escaping into the West to find political, economic and religious freedom. Laugh-In's prophecy was fulfilled. The official date for the Wall's coming down is the 11th of November 1989. If the Lord could give such accurate predictive prophecy into the ball-point pens of the writers of Rowan and Martin' s Laugh-In, who is to say that He cannot give it to his anointed prophet Isaiah?

This is not to assert that the Rowan and Martin writers, or the man Isaiah, went into a trance and took dictation from the Holy Spirit word for word. We know for an unvarnished fact about Isaiah (and we assume it about R&M) that this did not happen. The Isaiah Scroll found at Qumran is very close to the MT, but it is not a word for word match: actually, the language in the MT is an older form than that in 1QIsa.The Isaiah of other Qumran/Judean Desert texts, including the Septuagint, have more variants still. We assume that the now-canonical MT of Isaiah is the product of the Holy Spirit working through people in many generations, including translations into various languages, where there are occasional theological variants.

But even so, Modernist scholars were amazed to find as much correspondence among the various expressions of the text as there is between the present MT and the Hebrew texts of the Qumran Isaiah, given the 19th and early 20th c. speculations as to the types of editings and updatings that scholars assumed had taken place over the centuries. For example, they think that Isaiah of Jerusalem had written only chapters 1 – 39, and they would have felt vindicated if the scroll had stopped with chapter thirty-nine. Christians with a Premodern (and many with a Postmodern) bent would have been pleased to find 'almah' (young woman) replaced with 'betulah' (virgin) in the Hebrew (Is 7.14), whereas Modernists would have been pleased to find 'parthenos' (virgin) at the same verse in the Septuagint replaced with 'gune' or 'neos' (woman or young woman). Examination of the scrolls at Qumran (dating from the three centuries before the fall of Jerusalem in 70 AD/CE) give no joy for either: It was as it is.

Modern scholars give several reasons for positing more than one author of Isaiah. The first issue is literary style, which some scholars say changes so
markedly from the first chapters to the later ones that one author would not have written the entire book.

The second issue is prophecy: Some of the events that are foretold in Isaiah came true after the man Isaiah was long dead. Since foretelling the future is impossible, these critics say, the chapters containing the foretelling of those supposedly foretold events must have been written by later authors after the events actually took place. So they suggest a Second- or Deutero-Isaiah who is supposed to have come along after the Babylonian Captivity and have written about the predicted exile. And then some of these critics propose a third- or Trito-Isaiah to have come along after the return to Jerusalem and have written about the return. Finally, there is a passage at the end of First Isaiah that is set apart and dubbed The Little Apocalypse.

A third issue is audience: To whom are the various parts of Isaiah addressed? To his contemporaries in Jerusalem during the times of Hezekiah and Manassah? To the captives in Babylon, so that they take heart and go back to Jerusalem to rebuild the city and the temple, when Cyrus gives them permission and the material support to do so? Is he addressing the Jews in Judea during the Maccabean revolt, saying that they should take up arms and
fight their political oppressors? Or is the book addressed to the 1stcentury CE Jewish population, to tell them that because Isaiah has predicted accurately the death of Sennacherib, the Babylonian Captivity and Return, they can rejoice that he has also predicted the coming of the Messiah in the person of Jesus of Nazareth? Does it tell them that God is sovereign over Jewish and Roman politics, and that they should therefore invest their lives in trusting Jesus, God's Anointed? Or is it addressed to the people of the 21stcentury, telling us the same thing: that God is sovereign, and that we should invest everything that we have in Jesus' Pearl of Great Price? Is he coming again to usher in an age of material and spiritual prosperity? Does Is. 66.3 tell us that we should become vegetarians?

Many Modern scholars build their commentary on the often unarticulated assumption that the book represents multiple authors over multiple centuries, yet give no reason at all for assuming multiple authorship. This approach makes the question of multiple authors the elephant in the drawing room. One can have polite conversation without acknowledging the elephant's presence, treating Isaiah as if it were analogous to the Twelve Minor Prophets, who were many authors writing over a period of several centuries. But this polite conversation needs justification of a multi-author, multi-century Isaiah. And then there are those whose primary reason is, "All the foremost scholars assume multiple authorship." While this is quite true, it is irrelevant. It is not a logically legitimate reason: It commits the fallacy of "Appeal to Authority" (Ad Verecundiam) where in this case their authority has no good evidence either. Or alternatively, they commit the Bandwagon Fallacy: "Everybody says so, so it must be true."

Surely no one intelligent enough to read this little book would be so naive as to be taken in by such rubbish. ...

Publication date of The Isaiah Hoax is projected for the summer of 2013.

---
Volume IV: The Daniel Hoax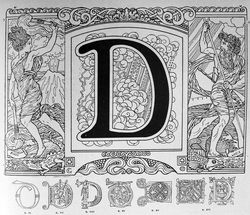 ANIEL is said to be a hoax, a fraud: Modern scholars (and several ancient ones) say that the Book of Daniel was not written in Babylon during the Babylonian Captivithy, when its author claims, but by a pseudepigrapher writing in Judea during the second century reign of Antiochus Epiphanes.

Excerpt:
Most Modern critics list no reasons at all for assigning a late date to Daniel. For example, in an oblique dismissal of any possibility that 'Daniel' could have been in Babylonia during the exile, Finkelstein and
Silberman write an entire chapter , "Exile and Return (586 – c.440 BCE)", with no mention of him. In unconscious irony they say, "The Bible provides few details about the life of the exiles ...",[i] whereas from 'Daniel' we have detail after detail: information about the circumstances of the young exiles, even down to
their diet [Dan. 1:8-16], their jobs [Dan. 2:49],and of the mature and honored Daniel, his house and his prayer habits, [6:10]. Instead of looking to 'Daniel' for such information, they look to 'Ezekiel' where they find that "the Judahite exiles lived both in the capital city of Babylon and in the countryside." [ii] They vainly seek such information in Second Isaiah,[1] which they think, also usually without
argument, was written during the Babylonian Exile. Here they find a man going into a forest. Babylonia was unforested, whereas Israel and Judah had areas that were heavily forested in the 8th century BCE.

Finally, there is Belshazzar. He was the man referred to as king who gave a feast, and to amuse his guests, called for the sacred vessels from the
Temple in Jerusalem to be brought out so that the guests could drink wine from them. It was then that the moving finger wrote the handwriting on the wall, and Daniel was called in to interpret what was written. A major problem with this account for many centuries was that there is no Belshazzar listed as a
king of Babylonia. And this is a legitimate argument from silence: they had the complete Babylonian Kings List and Belshazzar was not on it. The book of Daniel was the only place that he was mentioned, so eighteenth century critics thought that the second century Maccabean writer of 'Daniel'had made him up because he didn't know anything about Babylon during the exilic period. Then, lo and behold, Belshazzar showed up in 1853, in cuneiform writing on a little cylinder found in Ur, testifying that'Daniel' was justified in referring to him as 'king'. He was acting as viceroy to his father, Nabonidus, who was off in Tema nursing an embarrassing skin disease.

And so to his credit 'Daniel' scores against his detractors nearly every time:
- Correctly naming the person who was effectually the king when Cyrus captured Babylon.
- Getting the dates right on the Babylonian calendar for the third year of Jehhoiakim.
- Getting the terms right in describing the relationship of Belshazzar to Nebuchadnezzar.
- Reading the books (plural: seferim) right to know when Jeremiah had predicted the return.
- Using the right ratio of Persian and Greek loan words.
- Being theologically ahead of his time.
- Being famous enough to be mentioned in Ezekiel.
- Getting appointed to high administrative office, so as to qualify for the Writings.
- Getting a copy of his book into the Temple in time for Alexander to read when he stops in at Jerusalem while looking for balsam.
- Correctly predicting Alexander's victory over the Persians, to Alexander's delight.
We still don't have a satisfactory answer as to the identity of Darius the Mede. That may show up in time – and since everything else has corroborated Daniel's version of the tale, that probably will, too.

Why do people cry "Hoax?" One reason is that not all hoaxes are figments of over-active imaginations. Conniving people sometimes do in fact perpetrate hoaxes. Thomas Hoving[3] tells about Eric Hebborn, "a brilliant forger of Old Masters" [iii] who was the candidate in mind for forging the Principessa,
if it had been a forgery. He follows in the footsteps of master forgers who have gone before. For example, Hans van Meergeren, who forged a painting that was thought to be a Vermeer, bought for a Rotterdam museum for $4.7 million in 2012's dollars. In a dramatic twist, the revelation [of its forgery] was made by the forger himself under some obvious duress, because he was about to be indicted by the Dutch government for collaborating with the Nazis during the war. The charge: he had sold Dutch patrimony – Christ and His Disciples at Emmaus, the alleged Vermeer – to the notorious Nazi art lover Hermann Goering. Revealing the secret of the forgery was the only way to exonerate himself! So, before the tribunal and to the incredulity of scholars and the world press, van Meegeren showed how he painted his "Vermeers," . . . [iv]

Art historian and former director of the Metropolitan Museum in New York Thomas Hoving attests that there are almost as many bogus art works as genuine ones.[v] That may not be complete hyperbole in the art world, but it feeds the tendency of many art critics to have as their default attitude one of suspicion and cynicism. It hoisted Hoving on his own petard when he proclaimed a Leonardo portrait to be a fake which was later authenticated.[vi]

This attitude has bled over into other fields of scholarship. In the nineteenth century it became fashionable to find reasons for suspecting the authorship of
Plato's dialogues and letters, nearly all of which have been exonerated by more recent scholarship.The same was true of Shakespeare plays. Indeed, the authorship of William Shakespeare is still suspect in some circles.

This attitude also infected biblical scholarship. Here it is not new: second century (CE/AD) philosopher Porphyry suspected that anything said to have originated before the Babylonian Captivity would have been a hoax, because he assumed that everything before that era had to have been lost in the move to Babylonia. This itself would not have affected Daniel, but as we have seen, Porphyry found other reasons to suspect Daniel. Caught up in the Modernist hoax epidemic, the Scandinavian School, led by Thomas Thompson, have dated everything in the OT to the eighth century BCE or later, and the thundering herd are not far behind them.

The Modernist world-view rejects miracles a priori. Daniel's fiery furnace, the lions' den, and particularly the miracle of predictive prophecy as in chapter 2 are anathema to Modernism's system of thought. So Modernists put Daniel as late as they can in order to dismiss it as an after-the-event prediction,
dressed up with several miraculous circus acts for comic relief.

But we are now Postmodernists, and freed from such childish restraints. Silverman notes that in the art world, "Now we are entering a new era, when science can deliver a verdict with a level of proof we are unaccustomed to. A collaboration between connoisseurship and science seems in order. The
connoisseurship can shuffle the cards, but we must leave it to science to cut the deck."[vii]

In biblical scholarship, too, Postmodernists are free to follow the evidence wherever it leads. The art/science of archaeology, and the science/art of paleography are giving biblical studies what advanced photography and forensic chemistry give art. If this Postmodern marriage of science with theology leads to a sixth century Daniel, who wrote passages that some say are too accurate a picture of Antiochus II Epiphanes, well so be it! Even the televisions pundits get predictions right sometimes. And if God chose to slip Daniel a hot tip now and then, that is his prerogative Hence there now seems to be bounteous evidence pointing to the author 'Daniel' writing in Babylon during the Captivity (605-536).

The anti-Christian heretic Porphyry was first to suggest that Daniel was an after-the-fact prophecy of Antiochus IV Epiphanes. Modern Porphyrists concur that Daniel was a 2ndcentury pseudephigraphon. However, Daniel the book is mentioned by Josephus as shown to Alexander the Great when he
visited Jerusalem about 325 BCE. Daniel the man is mentioned in two contexts by 'Ezekiel', implying his presence in Babylon during the Exile.
Multiple copies dating from the 2ndcentury BCE have been found at Dead Sea sites. It is much more likely that the book dates from the sixth rather than from the second century BCE.

Daniel attests to historically future Jesus of Nazareth as Messiah. Knowing that the book is honest in its testimony about itself, its authorship and its date strengthen its testimony of the Ancient of Days and One like the Son of Man.

Footnotes:

[1]There is no Second Isaiah – one author wrote the entire book. But that is a subject for Volume III of this series.
[3]Not to be confused with Silberman, who writes with Finkelstein.

End Notes:

[i]Findelstein and Silberman, 298
[ii] Ibid.
[iii]Peter Silverman with Catherine Whitney, Leonardo's Lost Princess, John Wiley & Sons, Inc., 2012,, 42
[iv]Ibid., 37-8
[v]Thomas Hoving, False Impressions: The Hunt for Big-Time Art Fakes, Simon and Schuster, 1979, 17
[vi] Silverman, 156
[vii]Silverman, 50


---
Volume V: The Gospel Truth: Fitting the Evidence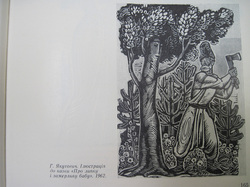 Excerpt:
A man went into the forest and cut a log. He brought it home and cut it in two.
With one piece he made a fire and cooked his supper. With the other piece he carved an idol. Then he worshiped the idol, thanking it
for his supper, begging it to provide food for tomorrow, to heal his boils, and to grant him a son.
Was he an idiot, or what?

Isaiah 44:9-20 (with great liberties)
Another man went into the Bible looking for a doctoral dissertation topic. He stuck in his thumb and pulled out the Synoptic Gospels. He carved them up into bits he called pericopes. Mark was the shortest gospel, so he decided it must have been written first: if the author had known any more, he would have written more -- right? One group of pericopes in Matthew and Luke he decided came from Mark, because they were uncannily similar to pericopes in that Gospel. Another group of pericopes in Matthew were too similar to some in Luke for coincidence, but were not in Mark. So he took some whole cloth and fashioned another source, which he called Q because he was German, and the word for 'source' in German is 'Quelle'. The rest of the world calls it 'Q' as a mark of erudition. Q, he said, was copied by 'Matthew' and 'Luke' for the passages in which the two have similarities not found in Mark. He published Q, made pew copies for use during worship, and all his friends came to worship Q with him.
Same rhetorical question.
Does it really matter whether or not
Matthew
and
Luke
got their common material by copying a lost document we call Q? Or whether
Matthew
or
Mark or Q or L
was written first?
Yes, it does. At issue is whether the Jesus of the gospels is simply a construct of the Primitive Church: an idol made by human minds.
Who wrote the gospels and when? Are they eyewitness testimony about Jesus? or were they written late by anonymous people to address issues within their local churches? Does Christianity worship an idol made by human minds? The interpretation of the gospels espoused by Modernist theologians implies that it does, whether the Modernists acknowledge that fact or not.
Look at the facts. The facts about Aramaic and the
Logia
are discussed in Volume VI of this series. Q and the priority of Mark --whether or not it was the first gospel written -- are on the dock here (or "on the block", depending on whether they are on trial or for sale) and we see in this chapter that the Orchard Hypothesis is a much more comprehensive solution to the Synoptic Problem than are the twin hypotheses of Q and Markan Priority. Orchard fits the evidence from the Gospel texts and the evidence from the ancient writers, both of which are Procrustean beds for all other hypotheses about the Synoptic Problem.
Modernist Bible critics thought the New Testament text consists of speculations and comfortable words for the local faith community. Or, as Goodacre puts it, "imposing a narrative on disparate traditional materials."
[i]
He says that scholars now doubt quite strongly that the Gospels were written by or even under the direct influence of the apostles. It is likely, these scholars say, that the Gospel writers were originally anonymous, and that the ascription 'According to Matthew', etc., were only added later. And perhaps, they say, the attributions were based only on inferences derived from the New Testament texts themselves.
[ii]
The actual authors, it is claimed, disguised the situation of their own day in a narrative set in a former time –they constructed their Gospels to meet and address the situations in their own local communities. For example, they say that 'Matthew' was really addressing issues of family strife among the people of his own second century congregation when he put words into Jesus'mouth in verses 8:21, 10:34-39, 29. Here they say these second century parishioners were being hounded by members of their own families about being Christians. So 'Matthew' has Jesus say that they should put family ties second to their ties to him: they should ignore family obligations in favor of fealty to Jesus. "Your family wants you to stick around until your elderly father dies? You must follow me now, and let the dead bury the dead."
Synoptic copying?
Prominent among the puzzles inherent in the Synoptic Problem is that
John
stands in sharp contrast to the other three gospels. The first three gospels all tell many of the same events in Jesus' life, and many of his same parables and other teachings. Many of the phrases are alike, nearly letter for letter. How so? Did they copy from one another's manuscripts, or from other documents that have been lost?
One of my initial speculations was that back in that culture of strong oral tradition, perhaps each disciple remembered the teachings of Jesus word for word. So maybe there would be an almost word for word affinity among the Synoptic gospels when they were quoting Jesus, but marked differences when it came to those narrative passages that were the story bits that glue the quotations together. But oops!, a look at the original Greek of the gospels, and I cannot find evidence for this idea that as armchair musing seemed so brilliant to me, its originator. That idea does not carry water.
N.T. Wright says, "I recall Dr. Dennis Nineham saying, in a lecture in Oxford in the early seventies, that he still held to Marcan priority not because there are any really good arguments for it, but because
there do not seem to be any better arguments for any other position
.
"
[iii]
[Emphasis added.]
This is no longer the case. Finally, in his Two-Gospel Hypothesis, Bernard Orchard has given another scenario: one that accounts for the evidence we have, both in the texts of the gospels and in the documents handed down from the Early Church Fathers.
[2]
It is the Orchard Hypothesis that is espoused here. ...
Footnotes
[2]
Here we do not bother to consider the extra-canonical gospels, such as
Judas, Peter
and
Thomas.
If the reader wishes to pursue the issues of their candidacy for canonicity, I suggest that he look elsewhere. A very accessible and incisive discussion is included in
Who Chose the Gospels: Probing the Great Gospel Conspiriacy
by C.E. Hill.
Endnotes
[i]
Mark Goodacre,
The Synoptic Problem: A Way Through the Maze
(New York: T&T Clark, 2001) 65
[ii]
Goodacre, SP, 78
[iii]
N.T. Wright,
The Interpretation of the New Testament 1861-1986
, 362
---
Volume VI: Logos and Logia: Hiding in Plain Sight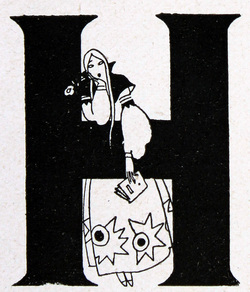 IDING in plain sight, right there in the New Testament--the very words of Jesus!
And about the ninth hour Jesus cried with a loud voice,
"Eli, Eli, lama sabach-thani?"That is to say,
"My God, My God, why hast thou forsaken me?"And some of the bystanders who heard it said, "This man is calling Elijah."
Matthew 27:46,47
Who were these people standing around the crucifixion who were familiar with the biblical prophet Elijah, but did not know enough Aramaic to recognize the first line of Psalm 22 in Aramaic? The Roman soldiers would have been unlikely to know anything about Elijah. So those people must have been Jewish – either residents of Jerusalem, or people from the Diaspora, come to Jerusalem for Passover. If they did not recognize a biblical quotation in Aramaic, then it is highly probable that they did not speak Aramaic among themselves, and certainly had not used an Aramaic translation in their synagogues.
Moreover, why did 'Matthew', probably writing in Greek for a primarily Jewish audience in Judea, need to translate those Aramaic words into Greek, if all his audience were conversant in Aramaic?
Modernist
[1]
scholarship—representing the prevailing philosophical attitudes from the sixteenth through the twentieth centuries—claims that Jesus taught in Aramaic. Many Modern biblical scholars claim that he and his Apostles spoke
only
Aramaic. If these scholars are right in believing that Jesus taught and spoke only Aramaic, then they are also right in their further claim that we have no reliable or concrete evidence of what Jesus said or did. Yet we have no Aramaic texts from the early centuries about Jesus or his message. All the earliest Christian texts are in Greek. The earliest Aramaic texts are translations from Greek.
I counter that they are wrong on both counts: Jesus was not restricted to Aramai. In fact, the bulk of the evidence seems to say he most probably
- Taught in Greek. ·
- Quoted the scriptures from the Septuagint (in Greek).
- Studied the scriptures in Hebrew, Greek, and Aramaic.
- Talked at home and prayed intimately in Aramaic.
This would mean that we know a great deal more about Jesus and his teachings than Modern scholarship allows. If Jesus had taught in Aramaic, the
Church through the ages would have had a problem because of our lack of Aramaic texts to study.
Some say that the Church does just fine without our knowing much about what Jesus actually taught. But then those who say this often claim to
have private insight into reading between the lines of our scriptures and to make their own judgments about what he should have taught—even perhaps what he did teach, or would have taught had he not been so ignorant and provincial. Another closely related view is that the Church through the ages has canonized the scriptures, and preaching on the scriptures as we have them in their canonical form gives us the Christ of Christianity, no matter how remote from the Jesus Christ of history. (Go figure.)
A more compelling reason that it is not a problem for the Church is that we do indeed have the Jesus Christ of history. Jesus probably taught in Greek, rather than in Aramaic. There is good
evidence that the whole population of Judea at that time spoke
koine
Greek in public, while speaking Aramaic primarily in intimate familial
situations. So we probably have many of Jesus' very words in our Greek New Testament, hiding right there in plain sight.
The Selby Hypothesis, which I support here, holds that Aramaic was the language of the home, Greek was the language of public discourse, and
Hebrew was the language of scholarship, in Judea and Jewish Galilee. Latin was probably the language of the Roman occupational force, although Roman officers and administrators conversed in Greek, somewhat parallel to the use of French in Russian society during the era of
War and Peace
.
Greek was the lingua franca of the Mediterranean world from the time of Alexander (c325 BCE) until nearly the fourth century. Accordingly, the
Gospels probably reflect the language behavior accurately, and give an account of Jesus' actual teaching and life in the language in which the conversations were spoken.
The rumor that Jesus taught in Aramaic seems to have been first suggested in the work of philosopher and theologian Gotthold Ephraim Lessing (1729-81). Lessing had nothing in particular to go on, except a correct sense that the Greek of the NT was certainly not classical Greek. What was it, then? It seemed somewhat Semitic. So he suggested that perhaps all four gospels were derived from a lost Aramaic document. It was a plausible guess for the times in which Lessing wrote, but based on no evidence—at that time there was no evidence to base it on. And it turned out to be wrong.
Nevertheless, it gained traction slowly, perhaps dying completely and resurfacing. It does not seem to have predominated until the twentieth century. Lessing's scholarly successors modified this speculation over and over until it became today's Four-Source Hypothesis, with
Matthew
and
Luke
derived from
Mark
and Q, plus their respective special sources, Ur-Luke and Ur-Matthew. A cornerstone of this synoptic hypothesis is that Jesus taught in Aramaic, and that since we have no Aramaic document to consult, we have no accurate evidence of his teachings.
On the contrary. Jesus probably taught in Greek, and so we have eyewitness accounts in all four Gospels and the Book of Acts.
[2]
But the academic legend that he taught in Aramaic has been lurking in relative obscurity because it is strongly ingrained in Modern scholarship. In fact, the question of which languages Jesus spoke has only recently come to be discussed much at all. Stanley E. Porter
[i]
seem to be a leader of the few scholars who espouse the idea that Jesus might have taught in Greek. None that I have found cites Selby, whose hypothesis seems to have sunk like a stone. Thus passes many a good insight.
Nearly everyone knows—or thinks they know—that Jesus spoke Aramaic, taught in Aramaic, and because they think he was a country bumpkin from
Nazareth, they think he probably spoke
only
Aramaic. In fact, probably only the first is true – Jesus did speak Aramaic. He probably spoke three, maybe four languages, as did his friends and fellow Jewish residents of that period. Those people at the crucifixion wondering if Jesus was calling on Elijah were probably visitors from the Diaspora where Greek was the public language, but their languages in their homes was not the Judean Aramaic but Punic or Gallic or Cypric or something else entirely.
Jesus' exclusive use of Aramaic is a hypothesis derived from armchair theorizing with no solid evidence. It snowballed into a legend that has become
almost universally accepted as correct among biblical scholars and educated laity alike. An example of this legend is this from The Rev. Dr. David
Alsobrook:
Scholarship agrees it is indisputable that He [Jesus] did not
know, speak, or understand Greek. Jesus grew up in the small town of Nazareth
where He learned, understood, and spoke Aramaic—an ancient derivative of Hebrew.
The Aramaic dialect "died"for all practical purposes as a consequence of the
Dispersion in AD70 . . . The Gospels of Matthew and Mark were originally written
in Aramaic – the language of Jesus and his disciples. . . . This subject has
been darest to my heart as the Holy Spirit has made known more and more of
the present reality of the Kingdom to my heart.
[ii]
Alsobrook gives no evidence for his contention except his private sensing of the Holy Spirit. He is mistaken here on several points: (1) Jesus' use of ramaic is not indisputable: I am not alone in disputing it. (2) Aramaic is not an ancient derivative of Hebrew: Hebrew is derived from Classical Aramaic. (More later.) (3) Aramaic did not die with the dispersion after AD 70: its use became increasingly stronger well into the 4th century, when it became again
the principle language of the region, and it is still in use in the Near East today. (4)
Matthew
and
Mark
were not originally written in Aramaic, but in Greek, according to most recent scholarship. And not all "scholarship agrees" with Alsobrook's view on Jesus' language abilities, although Alsobrook's view is representative of most scholars today.
Roman Catholic scholar Edward Schillebeeckx is another example. Whereas Alsobrook's academic credentials are less than sterling, Schillebeeckx's are golden.
[3]
In his book
Jesus, An Experiment in Christology
(1979), Schillebeeckx says,
On historical grounds it is quite certain (despite some even
very recent voices asserting that Jesus was bilingual) that he conveyed his
message in Aramaic.
[iii]
Full stop. Schillebeeckx gives no more basis for this "quite certain" assertion than does Alsobrook, in spite of Schillebeeckx's six hundred seventy pages of text, more than nine hundred references, and more than ninety pages of Notes and References. This statement lies within a discussion about criteria of
authenticity of quotations from the historical Jesus, and is not completely coincidental to the thrust of his argument. Schillebeeckx may have searched high
and low for documentation, and just gave up after finding none. Apparently it did not occur to him to question the Aramaic hypothesis itself, or to leave out
the assertion, or even to modify it by saying "it is almost certain" or some such. That would have conflicted with Schillebeeckx's main thrust, which is that much of what we say about Jesus is not trustworthy.
In the masterly book,
The Interpretation of the New Testament,
we have two examples of scholarship on the Aramaic issue. In the 1961 edition of his
The Interpretation of the New Testament 1861- 1961
, the original author, Bishop Stephen Neill, assumes that Jesus taught in Aramaic in this offhand remark, speaking of Paul:
"Yet it is Greek, and no translation from Aramaic, as are the words of Jesus."
[iv]
Twenty-five years later Neill's chosen successor, Tom Wright (now writing as N.T. Wright), published
The Interpretation of the New Testament 1861- 1986,
an update of the earlier work. Here Wright says,
"The Gospel was originally preached in Aramaic, and to some extent traces
of this Aramaic origin can be identified even in the Greek Gospels as we have them today."
[v]
Wright cites as his source
An Aramaic Approach to the Gospels and Acts
by Matthew Black
(published in 1946, reprinted most recently in 1998).
Black's cited work gives no basis for the Aramaic Hypothesis, although Black himself expresses the opinion that Jesus taught in Aramaic. He says,
in
An Aramaic Approach to the Gospels,
Jesus must have conversed in the Galilean dialect of Aramaic, and
his teaching was probably almost entirely in Aramaic. At the basis of the Greek
gospels, therefore, there must lie a Palestinian Aramaic tradition, at
any rate, of the sayings and teaching of Jesus, and this tradition
must at one time have been translated from Aramaic into Greek.
[vi]
Throughout this book, Black fully accepts the Aramaic Teaching Hypothesis—that Jesus taught in Aramaic—but expresses a more cautious approach to the Aramaic Primacy Hypothesis—that the first Christian writings were in Aramaic. Black's stress on Aramaicis not out of unfamiliarity with New Testament Greek: Black is one of the editors of the 1979 Nestle-Aland
Novum Testamentum Graece.
One may speculate that had he written later in the twentieth century when more information about the NT milieu was available, he might have modified his views on this subject. But writing in 1946, Black's available data are insufficient for him to add to the present discussion. He says, "Greek was the speech of the educated 'Hellenized' classes and the medium of cultural and commercial intercourse between Jew and foreigner."
[vii]
Obviously Black assumes that "educated 'Hellenized' classes" rules out the Galileans. But this is unwarranted, as we see below.
Black goes on to say that no one will deny the urgency or the need for grammatical and lexicographical studies in those particular areas if we are to extend our knowledge of the Aramaic language, and particularly of the language as it was spoken and written in the New Testament period. There are the
new Qumran Aramaic texts to study, he says.
[viii]
Black does not mention here the new Qumran Greek texts to study. He continues, noting that for the most part the Qumran Aramaic texts exhibit a language closer to the old
Reichsaramaisch
.
[4]
In their literary form and character, no less than in language, they exhibit a literature which serves as a much closer prototype of the Aramaic portions and especially the original Aramaic poetry of the Gospels.
[ix]
We must note, of course, that he has no "original Aramaic poetry of the Gospels" with which to compare them.
Moreover, this does not address the questions of spoken Aramaic: Who spoke Aramaic to whom, and under what circumstances? Selby's reference to
ossuary inscriptions, Hengel's notation of Greek inscriptions in general, and Tov's Judean Desert marriage and other documents (all discussed below) are
closer to this issue than are Matthew Black's analyses of fourth century CE texts. Black seems to assume that the course of Aramaic in Israel would
have been a straight progression from the fourth century BCE to the fourth century CE. The Selby Hypothesis, on the other hand, takes account of the
influence of the Alexandrian conquest and empire, which dramatically interrupted this progression. Wright defers to Black for his evidence that Jesus preached in Aramaic. Black's best shot misses the mark.
But Wright should get some credit for even looking for evidence for his assumption – and he should be justified in trusting the conclusion of Black, a recognized authority both on Aramaic and on NT Greek. Black's conclusions are based on what are now insufficient data, but on all of the data that were available when he wrote in the mid-1940s. Once the rumor had been started – that Jesus taught in Aramaic – there was very little that could have
quashed it until more archaeological data became available. For example, the Judean Desert Discoveries were not generally available until the latter decades of the twentieth century.
Hence the thrust here is not a suggestion that these scholars were lazy or devious, but simply that they have been mistaken. There is now contrary evidence to which they have not been privy. This is a perennial issue: When writing about any public truth (which is always also possibly a public falsity) there is forevermore a chance that information might emerge falsifying our best, most justified proposals. …
Footnotes
[1]
When used to specify this time period, the terms 'Modern' and 'Modernist' are capitalized to alert readers of the distinction here. Twenty-first century
scholarship is finding flaws in Modern scholarship, hence it is outmoded; whereas uncapitalized'modern' in its usual sense means up-to-date.
[2]
It is true that 'Luke' is not reputed and does not pretend to be an eyewitness himself. But he claims to have consulted eyewitness for his accounts, both in his eponymous Gospel and in Acts.
[3]
For Alsobrook's and Schillebeeckx's credentials, please see Appendix A.
[4]
Official Aramai
Endnotes
ii Stanley E. Porter, "Did Jesus Ever Teach in Greek?"
Tyndale Bulletin
44.2 (1993); Aaron Tresham, "The Languages Spoken by Jesus".
TMSJ The Master's Seminary Journal ,
20/1 (Spring 2009) 71-94
[ii] David Alsobrook, "The Light of Your Being" (Brentwood, TN: Sure Word Ministries,
www.davidalsobrook.com
) No date is given for this publication.
[iii]
Edward Schillebeeckx,
Jesus: An Experiment in Christology
, trans. Hubert Hoskins ( New York: Seabury Press, 1979) 98. Part of this statement was quoted in Shelby's
Jesus, Aramaic & Greek
, 3.
[iv]
Neill, 150, note.2.
[v]
Neill & Wright,. 115
[vi]
[vi]Matthew Black,
An Aramaic Approach to the Gospels and Acts
, third edition reprint, (Peabody, MA: Hendrickson Publishers, 1998) 16
[vii]
Black, 15
[viii]
Black,. 44
[ix]
Black, 44
---